Students and professional's curriculum
Due to the Covid-19 emergency, this Second Edition of the Summer School will be held on-line again. The programme has been updated, renewed and enriched with new contents taking into account that we will have to look at food sustainability from a new perspective in the after COVID-19 new world.
The calendar is divided in two modes of lessons: warming up (recorded) from 3rd to 27th June and core lessons (recorded or live streaming) from 28th June to 2nd July.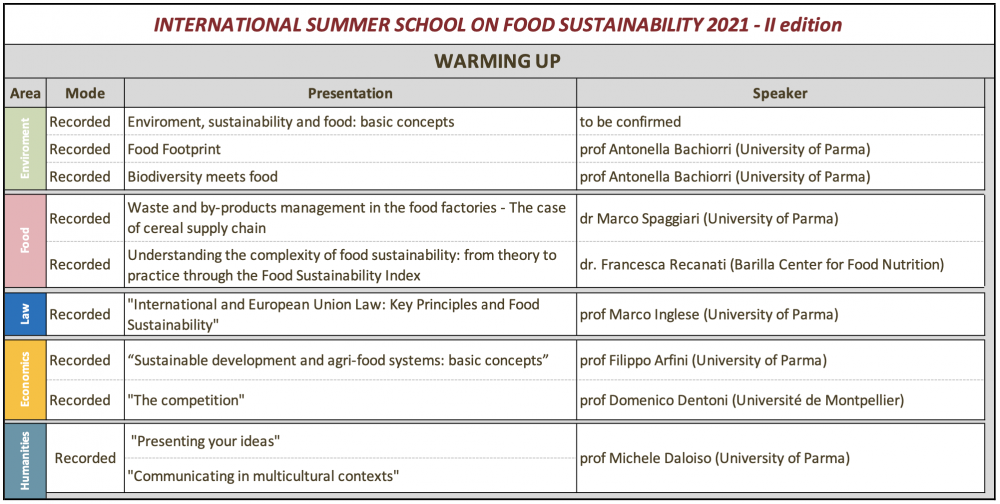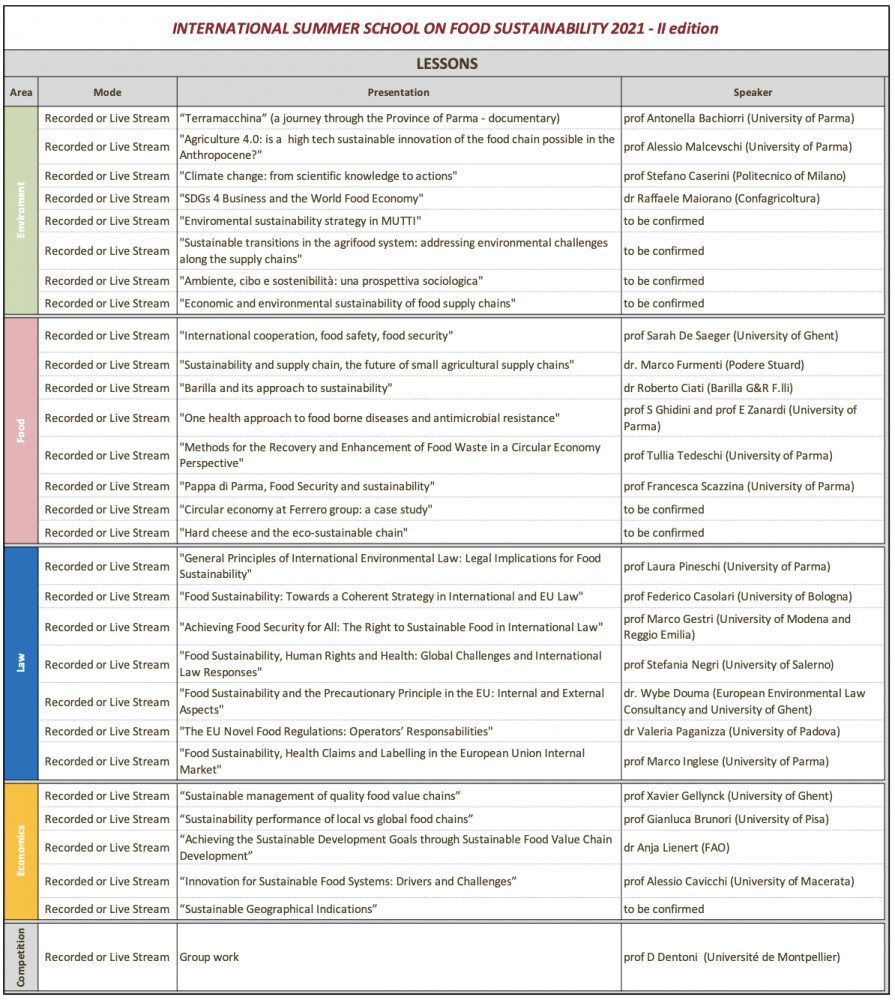 The definitive programme of the Course will be published soon.